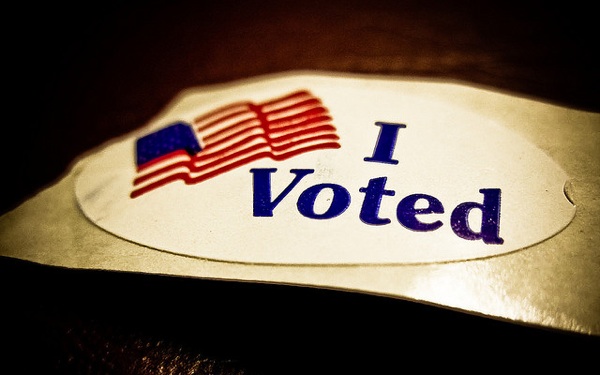 No Surprises In West Easton and Local Primary Results
Published May 22, 2013
---
SHARE THIS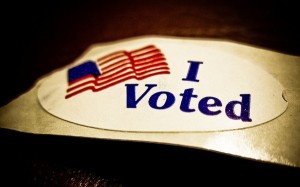 Yesterday was Primary Day. Turnout was light in West Easton.
62 Republicans and 41 Democrats went to the firehouse to cast their vote. Though there were no surprises with regard to the winners that would represent their respective parties for the 4 open seats on Borough Council and the Mayor's chair, as 1 vote for any candidate guaranteed moving on to the General Election in November, some numbers do raise interest.
Unopposed incumbent Mayor Gerald Gross led the Democrat candidates with 58 votes from the 62 Democrats that entered the booth.
Democrat Borough Council candidates were also unopposed.
Timothy Jones received 40 votes, Thomas Nodoline received 37, and Louis Niko received 35.
The lowest vote getter was Dan DePaul, who received only 27 votes. A sharp drop in votes, as compared to the other council candidates who received more than 56% of those who could vote for a Democratic candidate. Dan DePaul received less than 43.6% of the eligible voters confidence.
It may be DePaul's affiliation with Republican candidate Tricia Mezzacappa that caused hesitation in Democrats voting for him. Numerous reports had been circulating that he was seen with Ms. Mezzacappa at a Republican function and they seemed to be quite friendly. An eyebrow raising concern for many Democrats in West Easton, given Ms. Mezzacappa's inflammatory posts about the current West Easton elected government.
Alone on the Republican ballot for West Easton Council was Tricia Mezzacappa. Mezzacappa was able to gather only 19 votes of the 41 Republicans who came out. That's slightly more than 46% of the Republicans who only had a single candidate to choose from and worse than her previous primary result 2 years ago.
The surprise was that of Ms. Mezzacappa's achievement in convincing 46.3% of the voting Republicans in West Easton she was a viable Borough Council candidate.  However, it was far better than her dismal result running for a Northampton County Council seat, which was no surprise at all.
Ms. Mezzacappa was placed in the envious #3 position on the Republican ballot for Northampton County Council. There were 7 Republican candidates in total, seeking 5 open seats. She received only 2,225 votes, or only 7.95% of all the candidates share, and came in dead last. She lagged behind the #6 vote getter, the other losing candidate, Frank Hesch III, by 1,241 votes. Hesch fell short of winning a position by 447 votes. He, at least, obtained a double-digit share of 12.38%. As one commenter on a political blog stated, "If she were a horse in a race, they would have put her down."
I expect that West Easton will get more entertaining the closer November comes.
The results the Northampton County Council primary election are:
Winning Republicans (In order of Votes) [% of Votes]:
Peg Farraro (5,056)  [18.06%]

Hayden R. Phillips (4,720)  [16.86%]

Glenn Geissinger (4,529)  [16.18%]

Mathew Benol (4,021)  [14.37%]


Seth Vaughn (3,913)  [13.98%]
Also Rans:
6.  Frank Hesch III  (3,466)  [12.38%]
7.  Tricia Mezzacappa (2,225)  [7.95%]
Winning Democrats (In order of Votes) [% of Votes]:
Deb Hunter (6,945)  [16.74%]

Ronald R. Heckman (6,526)  [15.73%]

Gerald E. Seyfried (5,922)  [14.28%]

Christen Borso (5,383)  [12.98%]


Tom O'Donnell (4,717)  [11.37%]
 Also Rans:
6.  William Bill Wallace (4,711)  [11.36%]
7.  Kerry Myers (4,452)  [10.73%]
8. Jason Toedter (2,756)  [6.64%]
Disclaimer:
Beginning January 4, 2016, the owner of WestEastonPA.com began serving on the West Easton Council following an election. Postings and all content found on this website are the opinions of Matthew A. Dees and may not necessarily represent the opinion of the governing body for The Borough of West Easton.