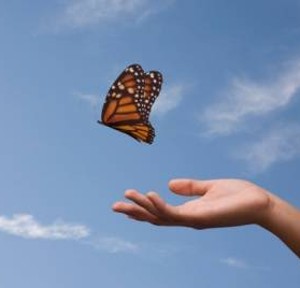 99.9 The Hawk Loses Samantha Layne on Morning Show
Published May 8, 2013
---
SHARE THIS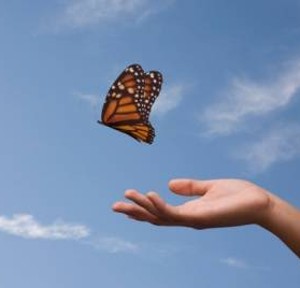 Admin Note: A link provided at the end of this article leads to an update of this story.
Less than a month after posting an article about Rick Michaels and Samantha Layne on 99.9 The Hawk's Morning Show, the stations new corporate owners have broken up the team of Michaels and Layne. There was no announcement by management, or Rick and Sam on Friday, May 3rd, which was Sam's last appearance. I can only speculate that Sam was given the axe at the conclusion of Friday's show. This past Monday the show opened with only Rick and it left all listeners wondering if Sam was ill, on vacation, or away doing some type of promo. Tuesday followed, again without Sam, and again with no explanation. By Wednesday it was apparent that Sam was out of the show with all references to her being part of it no longer appearing on The Hawk's website.
Unverified comments on The Hawk's Facebook page indicated that it was due to new owners cutting Sam loose. I made a call to the station looking for an official explanation and was directed to Rick Michaels voicemail that was full, so I had to email him directly. Rick was kind enough to return an answer in order that I could accurately write this post.
His response:
Hey Friends,

I know you all want to know what happened to my partner and friend Samantha.  Recently the Hawk was purchased by another broadcasting company.  In the transition several Hawk employees were let go and they decided not to renew Sam's contract.  This was nothing personal at all.  I miss my friend more than you can realize.  I will be holding the show down solo for the time being and could use your understanding and support.  And as always you can reach out to me anytime. 

 Thanks
I like Rick and I know he isn't responsible for the loss of Sam, but for those who have listened to both of them over these past many years find the show has now lost what made it unique from any other Morning Show that consists of a single DJ taking calls and playing music. Rick is a good host, but both of them made for a great 3 hours of entertainment. To put it plainly, we've come to expect the best and the best means having both personalities in the morning.
Corporate idiots. To save some money they have ruined their money maker and broken up one of the best radio teams in NEPA. I advertised on 99.9 The Hawk a couple of years ago and paid a premium just to have a slot during Rick and Sam's morning hours. I wouldn't do so now and if I were paying right now I'd ask for a refund. The sad thing about this situation is that Rick Michaels will likely feel the brunt of retaliation from listeners who have nothing against Rick, but will find another station in protest against the decision of corporate bean counters who will blame someone else when ratings fall during the morning time slot.
The only thing these corporate idiots understand is money and losing money because they let Sam go will have them understand it better. If you want Sam back then it's time to contact 99.9's sponsors. Take the time to let them know your opinion regarding the absence of Samantha Layne from The Morning Show.
99.9 The Hawk is now owned by Connoisseur Media. Use THIS LINK to open a pre-filled email that you can send them.
Sponsors can be found below.
There is also a "Boycott 99.9 The Hawk" Facebook page that can be found HERE.
99.9 The Hawk Sponsors
The State Theatre – Shelly Brown, President & CEO (Link opens a pre-filled email)
Penns Peak – Contact (Link opens a pre-filled email)
Discover Lehigh Valley – Ryan Hogan, Director of Marketing (Link opens a pre-filled email)
ArtsQuest – Kassie Hilgert, Senior VP of Marketing and Advancement (Link opens a pre-filled email)
Harmony Press – Gary Male, GM (Link opens a pre-filled email)
Good Shepard Rehabilitation – Patty Pologruto, Director of Marketing (Link opens a pre-filled email)
Gebhardt's – Sales Dept. (Link opens a pre-filled email)
Milham Toyota (link goes to website form)
WFMZ News (Link goes to website form)
The Sands Casino (Link goes to website form)
McDonalds (Link goes to website form)
6abc News (Link goes to website form)
Disclaimer:
Beginning January 4, 2016, the owner of WestEastonPA.com began serving on the West Easton Council following an election. Postings and all content found on this website are the opinions of Matthew A. Dees and may not necessarily represent the opinion of the governing body for The Borough of West Easton.