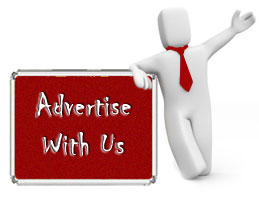 Advertise On WestEastonPA
Published Feb 16, 2013
---
SHARE THIS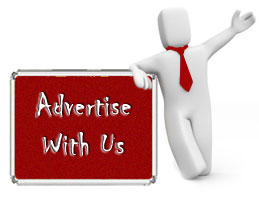 Advertising on this website is simple.
About Banners & Links
Currently we have a number of banner ad sizes in different locations on our website. Your banner will be linked to your website, if you have one.
Banner Sizes & Locations (sizes are width x height)

250 x 60 pixels ads located on the sidebars of the website @ $9.95/mo
250 x 250 pixels ads located on the sidebars of the website @ $19.95/mo
400 x 60 pixels ads located at beginning or end of all article posts @ $24.95/mo
90 x 40 pixels ads located on the footer of the website @ $4.95/mo
400 x 50 pixels ads located in the header of the website @ $24.95/mo
Businesses that purchase a banner will be also be given a free listing on our "Local Businesses" page.
You can provide us with the html code to insert for your banner image and link, or a simple banner can be created for you at an no additional charge. We do not create animated .GIF banners and we actually prefer not to have them on this site. Too many blinking, loud, and image changing banners is a distraction and annoying to our visitors.
Though we won't refuse placing them, be aware that your own Animated GIF banners are charged a premium of 50% more than non-animated banners should you insist they appear on our site.
Local Businesses Listings
If you don't want a banner, but still want to be included on the "Local Businesses" page you may list your business for a flat fee of $40/yr. Your listing will allow for your business name, a tag line, your address, and phone number.
For those needing business checks, forms, business cards, or promotional items, here is an offer for 50% off your 1st order of Business Checks & Forms
.
WEB PAGE DEVELOPMENT FOR YOUR BUSINESS
Don't have a webpage, but have a small business serving the local area? A single advertising webpage, such as Handyman, Dog Walker, Snow Shoveling, Tax Return Service, or any one of a thousand others can be created for you by us.
It will be installed on this site, linked to any banner ad you purchase, and to your text in the "Local Businesses" listings that we provide on this website. It gives your business authority and stands out above the rest.
For a sample of a basic webpage design CLICK HERE. Any information you want included can be displayed.
There is a one-time fee of only $99 for building and installation of your webpage. The cost of your banner is billed separately.
SINGLE PAGE WEBSITE
Payment
Payments for banners and/or text advertising are accepted through Paypal only, unless other arrangements are agreed to by both parties. Please contact wepa@westeastonpa.com, providing your name, phone, and advertising desired if you have any questions. You will be contacted within two business days regarding availability and payment details. You will be sent a unique Paypal link for your ad purchase.
A QUICK NOTE ABOUT THE PAYPAL ORDER FORM

The Paypal order form for a webpage will show, GoMobileLV, as the business name accepting the payment. Paypal accepts credit cards. You do not need to open an account with them.
Should you wish to discuss advertising with us beforehand, or wish to be notified should a particular space you want becomes available, please Contact us.
Thank you.
Terms and agreement:
Any links that are installed to your banner shall not be redirected to any website, other than the website originally intended and the destination links will not install, transfer, or otherwise transmit malicious, harmful, or otherwise disguised data that may be harmful, hurtful, or deceitful to a visitor entering your website.
Should you provide us an image for purposes of displaying that image for your banner, such images will not be of pornographic or hateful in nature. All images must be approved by WestEastonPA.com and the "img src" file will be kept on the Internet servers of WestEastonPA.com for use in the coding to be displayed on our website.
Payment for a full year must be made in advance of your advertisement being displayed.
Rates are subject to change after 12/31/17 (rate changes will not effect existing contracts for their term)  and no contract shall be longer than a period of 1 year.
WE RESERVE THE RIGHT TO REFUSE ADVERTISING TO ANYONE FOR ANY REASON.
Your payment will be acknowledgment that you have read and understood the terms of the agreement.
Disclaimer:
Beginning January 4, 2016, the owner of WestEastonPA.com began serving on the West Easton Council following an election. Postings and all content found on this website are the opinions of Matthew A. Dees and may not necessarily represent the opinion of the governing body for The Borough of West Easton.