Our Town
SHARE THIS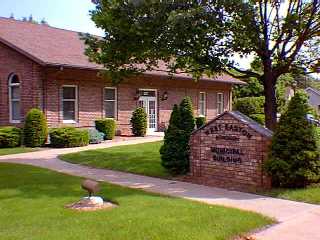 West Easton, Pennsylvania, is an independent borough surrounded by the municipalities of, the city of Easton, Wilson Borough, and Palmer Township. To the southeast it borders the Lehigh River. It has its' own governing body of elected officials that see to the tasks of running the borough business. West Easton was incorporated in 1898. A mayor and council are elected by popular vote.
West Easton residents enjoy that small town atmosphere where neighbors know and look out for each other in this tightly knit community occupying less than 1/2 square mile. Though often referred to as the "postage stamp" of Northampton County, because of it's small land area in comparison to the larger cities surrounding it, residents are pleased that it has remained free of the congestion and business sprawl of its' neighbors.
The charming little community of West Easton, PA is a borough of Northampton County, Pennsylvania. The heart of the borough comes from the camaraderie of neighbors and the gathering of friends. The annual community yard sale is a great chance to mingle with your neighbors while you discover new treasures. The kids always delight in the annual Easter Egg Hunt. Are you planning a family reunion or special birthday party in West Easton, PA? Make arrangements to reserve the borough park and ball field for your special event.
West Easton, PA offers all the small town charm and comfort, without giving up on the important necessities. Local students are part of the Wilson Area School District, and those looking for post-secondary education can find it close to home at Lafayette College in Easton. The hallowed halls of East Stroudsburg University of Pennsylvania, is only a short commute of 27 miles to Stroudsburg.
Health care facilities are also close at hand, such as St. Luke's Hospital on Freemansburg Ave., only a few minutes away. Easton Hospital is in the adjacent town of Easton and only a few miles further is the Muhlenberg Hospital Center in Bethlehem. Public transportation is available from LANTA (Lehigh and Northampton Transit Authority), or there are convenient taxi services available.
West Easton residents often drive less than 20 minutes to work, due to the major highways of Route 22 and Interstate 78 having access points within 2 miles from their homes. The cities of Bethlehem and Allentown to the west, and Philipsburg, NJ, to the east, is within minutes of West Easton and provides residents with employment opportunities. The borough maintains its' own roads and provides for its' own snow removal in winter.
West Easton has two parks and includes one baseball field. Better weather months find residents enjoying a Memorial Day picnic, car rallies, and other gatherings sponsored by the borough, or local clubs.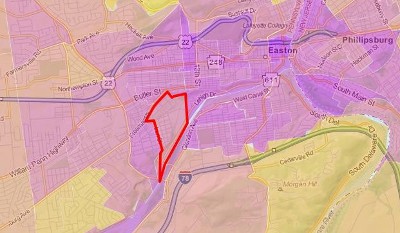 Disclaimer:
Beginning January 4, 2016, the owner of WestEastonPA.com began serving on the West Easton Council following an election. Postings and all content found on this website are the opinions of Matthew A. Dees and may not necessarily represent the opinion of the governing body for The Borough of West Easton.