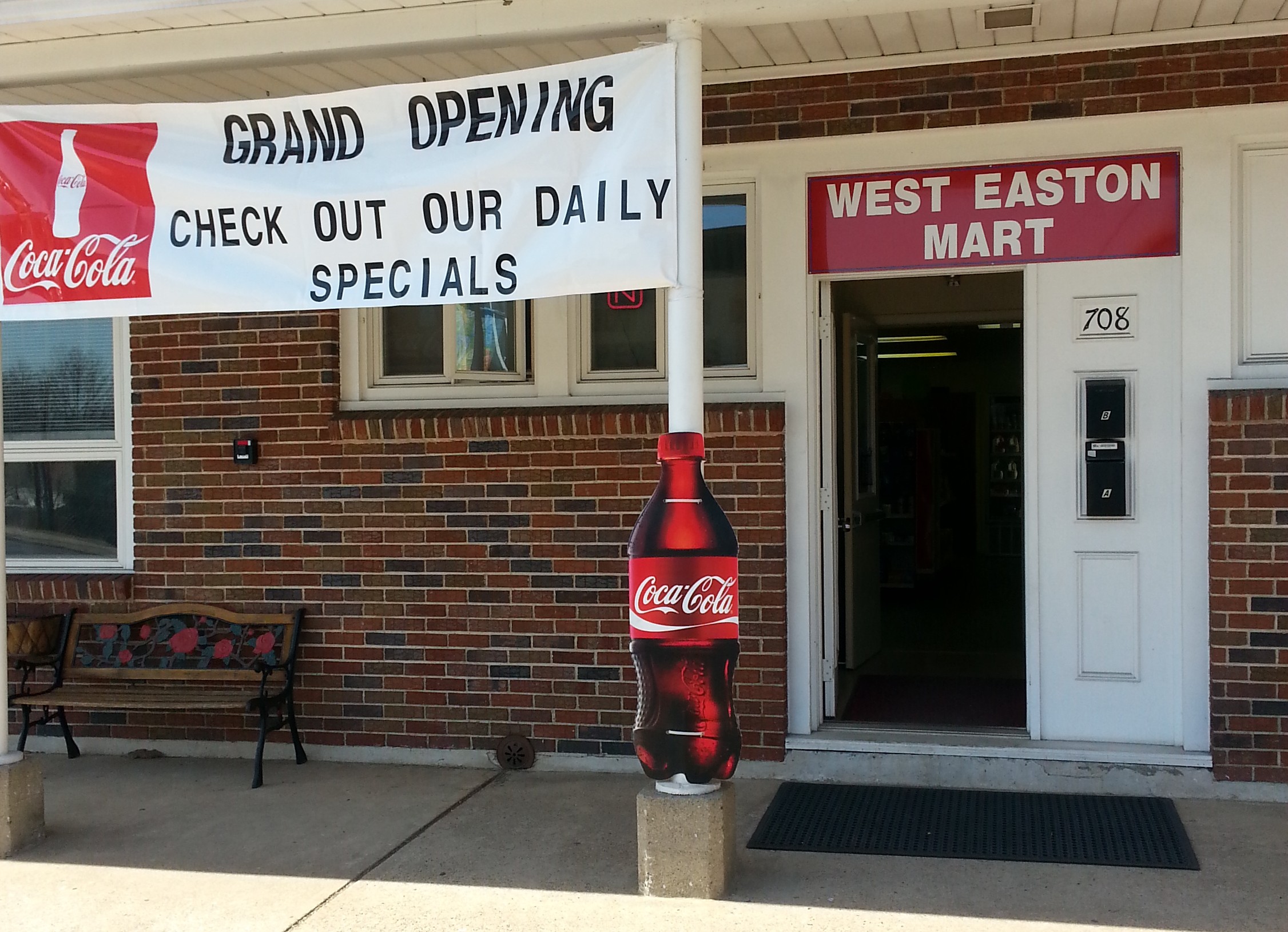 Support Our New West Easton Convenience Store
Published Apr 12, 2017
---
SHARE THIS




It isn't a Wal-mart, Aldi's, or a Giant, but a husband and wife team have opened a convenience mart in West Easton. Very nice people who I met only yesterday because I was unable to attend their Grand Opening on April 8th.
They are apparently a "shy" couple, refusing to allow me to photograph them for this little promo piece, so that residents know they exist. If I pointed the camera in their direction they moved out of frame. My promises of blurring their faces so that FBI recognition programs couldn't locate them, was to no avail.
All joking aside, they just don't believe themselves to be photogenic (not true) and preferred I just wrote about their store, rather than them.
West Easton Mart had its grand opening on April 8th and it brings a "Mom and Pop" type of store back into the boundaries of West Easton, where I'm told there once existed a number of small neighborhood stores. Those eventually disappeared, as the owners became aged and the family business was declined by children, or the local Wal-marts and larger chain supermarkets drew away patrons.
West Easton Mart is hoping to make a go of it in West Easton with support from our community and the traffic that passes by its location, by non-residents who cut through our community from Lehigh Drive and Freemansburg Ave. It's a good location, but they got off to a slow start.
The owners say that business is slowly increasing since residents seem to be telling each other that a convenience store is now in the center of town and they were mentioned in the Borough Newsletter.
West Easton Mart is located at 708 East Street, next to Yvonne's Salon. near Miller's Hardware and Borough Hall.
They are open 7 days per week from 6am-9pm.
Currently, they offer:
Print Services
Everyday Basics: Milk, Eggs, Bread, Juice, etc.
Tobacco products
Grab & Go Breakfast Bar
Ready To Eat Lunches
Snacks, Candy
Hot & Cold Beverages
Ice Cream: Sundaes, Cones, Italian Ice, etc.
Household Items
Personal Care Products… and More
They expect to offer Pennsylvania State Lottery tickets soon.
UPDATE 4/28/17 Lottery is now available.
I hope you will all stop in and give them a visit. Buy a coffee and Danish from them on your way to work. Remember them when you run out of milk or other essentials.
I'm hoping they succeed and wish them the best of luck!
Disclaimer:
Beginning January 4, 2016, the owner of WestEastonPA.com began serving on the West Easton Council following an election. Postings and all content found on this website are the opinions of Matthew A. Dees and may not necessarily represent the opinion of the governing body for The Borough of West Easton.