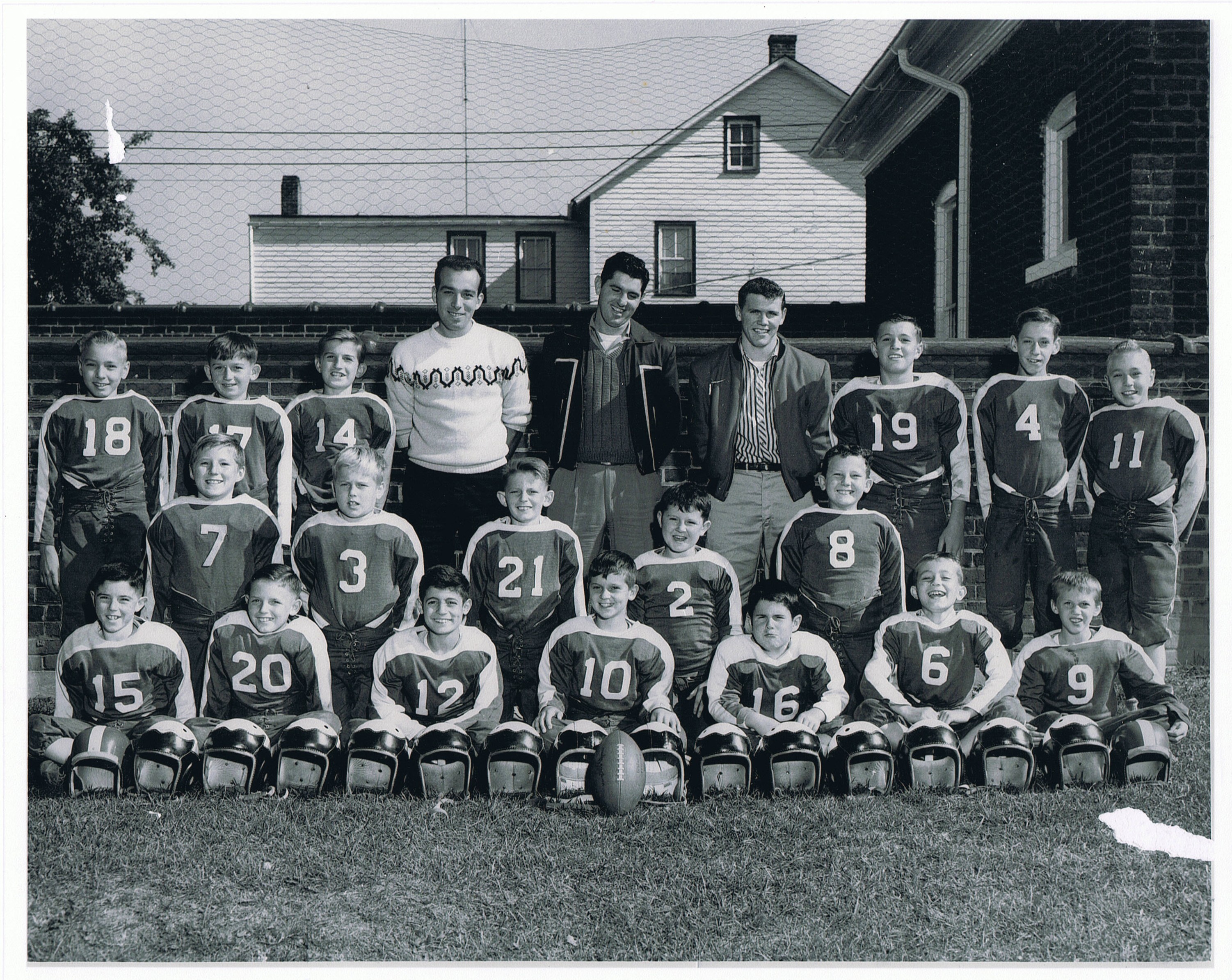 West Easton Midget Football – A Look Back
Published Sep 30, 2017
---
SHARE THIS




I was in Borough Hall yesterday when residents Barry and Laverne Everitt stopped by.
They had with them a folder with a few pictures of West Easton's midget football teams and cheerleaders from years long ago, when the community had far less drama than it has today.
The Wevona Bears and Cheerleader Cubs existed during simpler times in West Easton. No computers, cell phones, Facebook, Twitter, or lawsuits. A time when every resident worked toward building a better West Easton.
Since they aren't familiar with computers, Mr. and Mrs. Everitt were hoping to get the pictures copied. Pictures don't transfer well onto paper, so I offered to take the pictures home, scan them, and burn them onto a disc. They can now take the disc to any photo shop and have reproductions made on quality photo paper.
Below are the three pictures that the Everitts wanted to share with everyone. Clicking on them will take you to an enlargement.
Can you identify the adults and kids in the photos? I've been made aware of some names, but I thought it might be fun to see how many you recognize. To start you off, I tagged Mayor Gross, Mr. Everitt, and Councilman Henry Nodoline (Henry didn't need the Big and Tall store back then for his uniform).
Take note of those helmets. Not one face guard to be found. Tough kids back then.
I have opened this post for comments (scroll down) from registered visitors. If you have pictures of West Easton from years past, I would be happy to accept them for publication.
Picture #1
Picture #2
Picture #3
Disclaimer:
Beginning January 4, 2016, the owner of WestEastonPA.com began serving on the West Easton Council following an election. Postings and all content found on this website are the opinions of Matthew A. Dees and may not necessarily represent the opinion of the governing body for The Borough of West Easton.