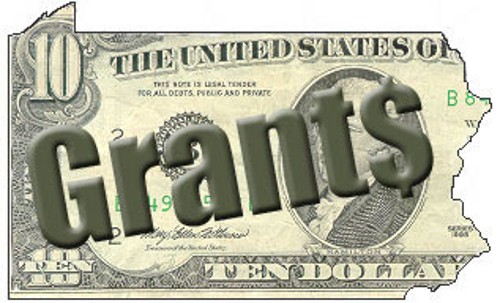 State Committee Approves Law Enforcement Grant Legislation
Published Jul 24, 2017
---
SHARE THIS




Each year, casinos pay an impact fee. The money is supposed to be used for improvements to public safety that is needed because of casinos and its patrons adding to the problems and costs to maintain safe local communities. Most people don't know that it is Gaming Boards that decide where money from these casinos goes, in the form of grants they award from the funds they control.
Having attended a NorCo Gaming Board Meeting that doled out money to local communities seeking grant money for safety related needs, I always thought it a bit unfair that board members votes somehow always ensured that each others communities got the grant they sought. Should one properly abstain from voting for their own community, they would vote for the other member's community, that voted in favor of their grant being approved.
One that stuck out was Bethlehem wanting new informational signs on roadways to direct travelers to the sights of their city. Easier to read navigation signs to sightseeing spots makes for safer roadways was the reasoning. Cops need vests and equipment, but a new design and color scheme for directional signs got a grant.
That control of grant money the NorCo Gaming Board members now enjoy may be coming to an end. It appears a state representative has also noticed all the money isn't going to law enforcement, fire departments, and rescue squads.
The Pennsylvania Borough News wrote:
"Legislation sponsored by Rep. Seth Grove (R-York) to help enhance public safety was approved in the House Finance Committee. House Bill 176 would provide grants to police departments across Pennsylvania to defray costs for vehicle purchases, cameras, speed timing devices, training, personnel costs, and community law enforcement efforts. The legislation would further clarify a previous grant program which authorized the PA Gaming Control Board to award similar grants.
An audit from Auditor General Eugene DePasquale reported that the Gaming Control Board only awarded 25 percent of the $4 million eligible to law enforcement agencies between 2013 and 2015. Grove's legislation would move the grant program under the purview of the Department of Economic and Community Development (DCED) which handles other grant programs for Pennsylvania.
"By moving the management of the grant to DCED, we can be certain that our emergency responders receive the level of support they were eligible to receive," Grove said.
The legislation will be considered by the full House of Representatives"
If approved, it should level the playing field for communities, like ours, who have no representatives serving on the NorCo Gaming Board, but will be looking for grants to help defray costs for a planned part-time police department.
Disclaimer:
Beginning January 4, 2016, the owner of WestEastonPA.com began serving on the West Easton Council following an election. Postings and all content found on this website are the opinions of Matthew A. Dees and may not necessarily represent the opinion of the governing body for The Borough of West Easton.