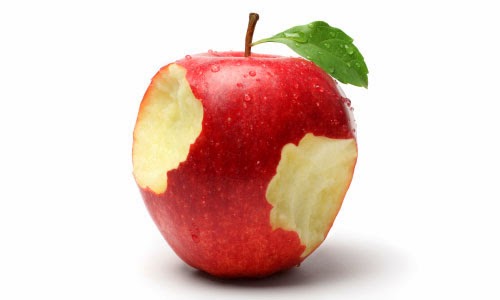 Republicans Choose FORMER Democrat For West Easton Council Race Replacement – CORRECTION
Published Aug 24, 2017
---
SHARE THIS




Please see the correction that will be found below my original post. Necessary corrections are seen in red and were added after the original write-up was posted. I have also made the correction to the headline, noting "Former."

———————
Incredible as it sounds, Northampton County Republicans have tapped a former Democrat to fill a vacancy on the November ballot in the West Easton Council race, following the withdrawal of their own Republican candidate from the General Election. They could find no other candidates within their own party that met residency requirements.
Former Democrat Betty Jo Hockman accepted the Republican Party invitation to run again on their ballot in the upcoming elections to be held in November.
Betty Jo Hockman, who recently wed and was formerly known as, "Betty Jo Bonners," ran in May's Democrat Primary election, but failed to obtain a win among Democrat voters. She finished one ranking above Incumbent Councilman Tom Nodoline, who urged her to run for office and also failed to win a position on the November ballot of Democrats, in which six candidates ran for the four available seats.
She will appear on the November ballot, taking the position vacated by Republican Tricia Mezzacappa.
Ms. Mezzacappa withdrew from the race shortly after winning a position on the Republican side, where she ran as the only Republican candidate on their ballot.
Should you be wondering how Ms. Hockman obtained a second bite of the apple, being a former registered Democrat who lost in her own primary, it is allowed within the election process, though the tactic is a rarity in elections for public office.
The election laws are written that, should a candidate win a primary and subsequently withdraws, passes away, or moves from the area they would represent, the Party in which that candidate belongs can choose anyone, regardless of Party affiliation (or no Party affiliation) to fill the vacancy for the November election.
Councilman Tom Nodoline and Tricia Mezzacappa endorsed Betty Jo's candidacy in the months leading up to the May Primary through mailings and robocalls. Both are expected to continue openly supporting her.
————————————
CORRECTION 8/25 8:00 AM

I had apparently incorrectly reported that Ms. Hockman was still a Democrat. Tricia Mezzacappa has sent me an email, informing me that Ms. Hockman changed her party affiliation after being offered the Republican ballot position.
The relevant portion of her email, omitting her usual hate she included toward me, is below. I thank Ms. Mezzacappa for clarifying and correcting my error.
Betty Jo changed her party affiliation after I offered to give her my ballot position. Therefore she is no longer a Democrat. I asked my County Committee to vote for her appointment, because she is the last shot we have (other than Desiree) of having sanity and a conservative perspective that is sorely missed by me and others.
Disclaimer:
Beginning January 4, 2016, the owner of WestEastonPA.com began serving on the West Easton Council following an election. Postings and all content found on this website are the opinions of Matthew A. Dees and may not necessarily represent the opinion of the governing body for The Borough of West Easton.