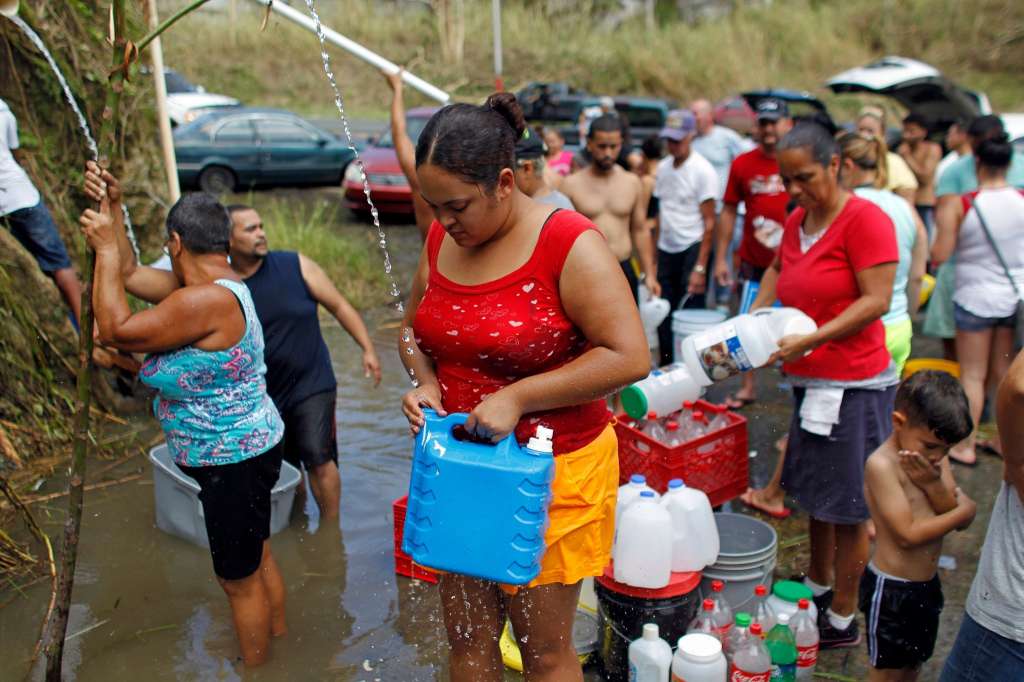 Puerto Rico – Americans In Need
Published Oct 1, 2017
---
SHARE THIS




In a recent speech, President Donald Trump explained Puerto Rico to Americans who don't live there. I believe he was given the geography lesson on Puerto Rico from his Secretary of Education, Betsy DeVos.
Regrettably, he might be explaining it as best he can. That may actually be a good thing for those living in the 50 states, who don't know where Puerto Rico is located, that it is a territory of the United States, and that Puerto Ricans are American citizens that pay taxes and serve in our military.
In fairness to Trump, his administration has received good marks for the responses to the Texas and Florida hurricanes. He preemptively suspended the Jones Act for those disasters.
Not so much, for Puerto Rico. The island, located in the northeast Caribbean Sea, took a direct hit from Hurricane Maria. For a week, President Trump wouldn't suspend the Jones Act for these natural-born Americans.
The Merchant Marine Act of 1920 (a.k.a. Jones Act) was designed to create a safe network of merchant mariners within the U.S. after World War I, in reaction to the U.S. fleet being destroyed by the German navy. The Jones Act requires all goods shipped between U.S. ports to be transported by U.S. vessels (and operated primarily by Americans).
Not lifting it until two days ago meant that ships registered in a foreign nation, that were in a US port with US goods that could have assisted Puerto Rico, couldn't be sent there.
Meanwhile, 3000 shipping containers of goods reportedly sit in Puerto Rico's ports with no means of transporting them to areas in desperate need. Puerto Rican officials are asking for aid of all types, not the least of which are helicopters for transport of supplies.
Nearly all of the U.S. territory's 3.4 million residents need assistance recovering from the storm. Here's how you can help. (These are approved and legitimate relief agencies)
GoFundMe has also created a hub that includes all campaigns for Hurricane Maria. You can also find campaigns for individual families seeking help for loved ones.
Supplies. The government of Puerto Rico has also launched a guide that details how individuals or companies can donate emergency and construction supplies (from bottled water, hand sanitizer and formula to extension cords, tarp and safety glasses). The National Voluntary Organizations Active in Disasters (VOAD) is coordinating many of these donations here (and corporate giving here).
Disclaimer:
Beginning January 4, 2016, the owner of WestEastonPA.com began serving on the West Easton Council following an election. Postings and all content found on this website are the opinions of Matthew A. Dees and may not necessarily represent the opinion of the governing body for The Borough of West Easton.