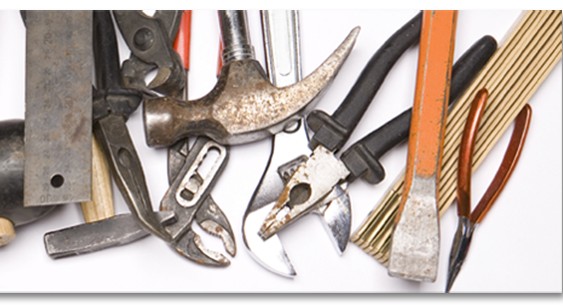 NorCo Offers West Easton 0% Loans For Low Income Homeowners
Published Oct 9, 2017
---
SHARE THIS




On Friday of last week I attended a meeting at Borough Hall with a representative from Northampton County's County-Wide Housing Rehabilitation Program, and Joan Heebner, our Borough Manager.
I believe it may benefit a number of homeowners in West Easton.
I was interested in getting details of a 0% interest loan program that is being offered to low-income homeowners that live in West Easton. If you are a homeowner in West Easton and your house needs repairs, to correct health and safety issues, you may qualify.
You are not committed to take the loan following an approval of the application, or the inspection that will be done. There is no application fee, nor are you charged for the inspection of your home that will follow, if you qualify. An inspection will include structural, electrical, and even presence of a lead paint.
The loans are available to those who make less than the median income level in Northampton County. Those levels are set as follows, and if your entire household members make less than those shown below, you qualify:
1 Person Household:  $41,100
2 Person Household:  $47,000
3 Person Household:  $52,800
4 Person Household:  $58,700
5 Person Household:  $63,400
6 Person Household:  $68,100
7 Person Household:  $72,800
8 Person Household:  $77,500
The applicant must be the homeowner, not a family member of the owner. The home must be owner-occupied. All forms of income must be reported on the application. Adjustments downward will be determined by the loan authority, if allowed.
What makes this loan more appealing than others is not only the zero interest rate, but that 10% of the loan is forgiven immediately, so you are only paying back 90% of the loan amount.
Loans are secured with a lien on the property, ensuring repayment of the loan if the house is sold, after repairs are made.
The loan is not for those looking to "upgrade" their home with new windows and other items.
A leaking roof due to missing or old shingles would qualify, as would the need to replace knob and tube wiring. A porch roof rotting and in danger of falling is a qualifier, as are many other problems a homeowner may be facing, but lacking the funds to make the necessary repairs.
You will need to provide documentation (CLICK HERE for documentation requirements) with your application. To obtain an application and to get additional information call: (610) 691-5620.
NOTE: The loan is intended to repair health and safety problems with the home. For instance, a sidewalk would not qualify unless the sidewalk is the cause of structural damage to the home (causing water to travel through the foundation). Loans are only available while funds last. First come, first served.
Disclaimer:
Beginning January 4, 2016, the owner of WestEastonPA.com began serving on the West Easton Council following an election. Postings and all content found on this website are the opinions of Matthew A. Dees and may not necessarily represent the opinion of the governing body for The Borough of West Easton.