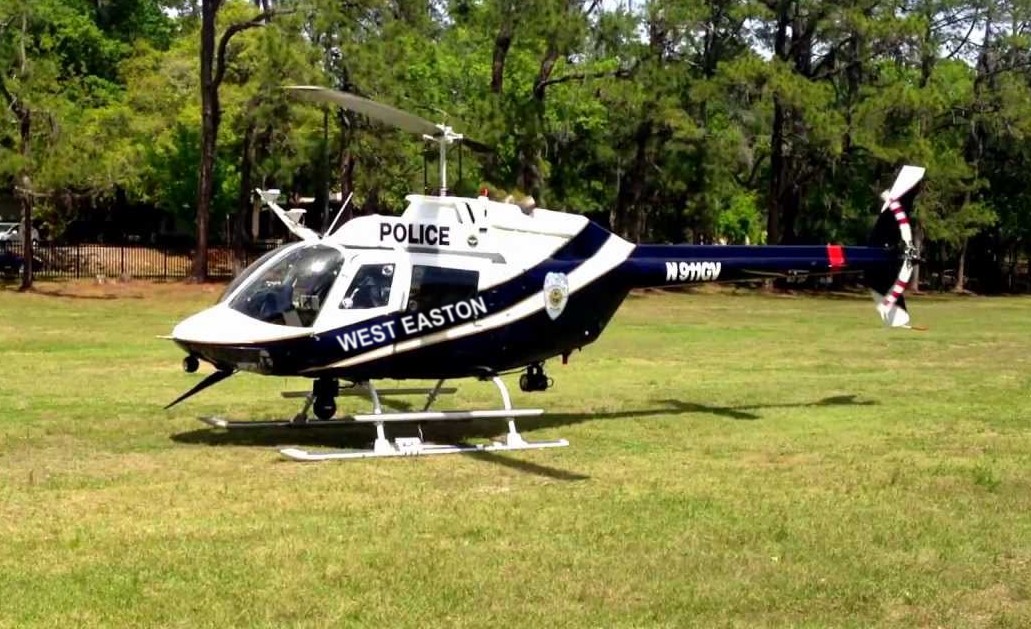 FAQs About Planned West Easton Police
Published Jul 12, 2017
---
SHARE THIS




Questions arose from interested residents who attended the West Easton Council Meeting on Monday night. They were questions that were relevant to West Easton providing it's own Law Enforcement Agency.
What follows are not only some of those questions, but others the Safety Committee looked into during the past year, when the committee began investigating the feasibility of a police force. Hopefully, the answers will provide a better understanding of the proposed police force and why our borough can not continue to rely solely on Pennsylvania State Police for protection.
Q. Can we contract with a neighboring community?
A. Sal Panto, Mayor of The City of Easton, made it clear that he has no interest in providing contracted services to West Easton. He chose not to renew a contract at the end of 2013 despite the efforts of our own Mayor to have him reconsider that decision. Panto's explanation was that he wanted his police force used for the protection of his own city, though there is a belief by many that other factors within our borough played a role in that decision.
In 2016, newly elected Council members in West Easton requested negotiations with Wilson Borough to contract police services. Wilson Borough began high. $350,000/yr was their starting price, promising to patrol 24/7. In follow-up meetings the reality was that any assigned police unit to West Easton would still be used to patrol Wilson Borough. West Easton's contention was that our community does not have the type of crime Wilson Borough deals with. We have no banks, strip malls, low income housing, shootings, rapes, or murders. Ours are mainly Quality of Life issues that need to be dealt with.
Wilson Borough's final offer was $250,000/yr with an increase of 5% each year. It only took a bit of number crunching to realize we would use all our cash reserves within a decade unless the mil rate to residents was increased each year to keep up with the ever increasing cost of the police contract. Wilson Borough refused to lower their offer and we politely rejected it. (As a side note, only weeks later Wilson Borough declared a shortfall of $300,000 in their upcoming budget.)
Q. Pennsylvania State Police (PSP) provide coverage for free. Why do we need our own police?
A. PSP response times to complaints are extremely slow, if it doesn't involve a life-threatening situation. They will not issue non-moving traffic citations or enforce local ordinances. They will not authorize the towing of vehicles that are abandoned. Patrols are infrequent. There exists little in a deterrent to petty crime in our borough because there is no police presence that can be seen by those who would would take advantage of our present situation.
Also, the "free ride" may be coming to an end. Pennsylvania is moving toward forcing communities to provide their own police coverage. Currently, state legislation is being proposed that would have communities of more than 5000 residents pay a fee of $25 per resident, if they depend solely on the PSP for protection. Once that door is opened, such legislation inevitably leads to changes, in order to generate additional income. It isn't inconceivable that one day a fee may be imposed on any community without their own police.
Q. Why wasn't a police department put to a general vote in a ballot referendum question?
A. Unlike many other states, Pennsylvania has no general constitutional or statutory provision for voter initiative and referendum at the state or local level. Any statewide question in Pennsylvania must be authorized by a separate act of the legislature. Even amendments to the state constitution can only be placed on the ballot by legislative action, there being no method to amend the constitution through voter initiative.
American governments in general and especially Pennsylvania governments are built on the  theory of representative democracy. The people govern themselves through their elected representatives. These persons, chosen for limited terms by direct popular vote, represent the will of the people and are given the power to make decisions on public matters.
In the matter of police protection, the desire of West Easton residents to have local police, rather than PSP for protection has been heard at numerous Council meetings and in speaking with residents outside of planned meetings.
It has been no secret for the last year that 3 of the 4 incumbent Councilmen seeking a Primary Election win were in favor of forming a West Easton part-time force, following the inability to obtain an affordable police contract with a local community. Our intent was also stated in The League of Women Voters Guide before the Primary Election was held in May. We three won the Primary and believe we (along with two other members on Council) are representing the will of the majority of residents in West Easton.
The lone incumbent who lost in the Primary was one who just voted "No" to the newly passed ordinance that will allow the formation of the police department.
Q. Why not a full-time police force for West Easton?
A. The Civil Service Commission rules that when 3 full-time officers are hired, the Borough would be required to provide numerous benefits, including a retirement plan and other costly obligations. Keeping under the minimum full-time police employees makes the cost to the borough affordable.
Q. What happens when West Easton has no police officer on duty?
A. The police officer(s) who end their shift without an oncoming officer provided would contact the Northampton 911 center. Calls from residents would then be relayed to the Pennsylvania State Police who would assume protection of the Borough until a West Easton officer comes on duty.
Q. What would be the work schedule for West Easton Police?
A. This would likely be varying and dependent upon the number of officers available, the season, recent incidents, and other factors that would be taken into consideration when scheduling is done.
Q. Who would be in charge of West Easton Police?
A. The Mayor of West Easton would have authority over the schedule (days and hours), hopefully working with the Chief of Police in determining assignments. The Chief of Police has command and discipline authority of the officers under him. Council has final hiring and firing authority of all police personnel.
Q. Won't we need to build a jail?
A. No. If an officer makes an arrest the suspect can be secured to something as simple as a solid bench, that is itself secured to a wall or floor. Paperwork is completed by the arresting officer. The suspect would then be transferred to Northampton County facilities for holding and arraignment.
Q. Where will our Police Department be located?
A. Most probably the Municipal Building until better accommodations are found.
Q. What is the budget for West Easton Police?
A. $150,000 was budgeted in 2017. It is highly probable that a significant amount of that money will not be spent this year and what remains will be carried over and added to the 2018 allotment.
Q. Can a police force operate on a $150,000 budget?
A. My personal opinion is that, because of our small land area, population, and lack of highways within our borders it can, though initial start-up costs during 2018 may exceed that amount, which is why any carry-over of money from 2017 would be helpful. West Easton will have to purchase a separate police computer, two separate phone lines, computer software, a weapons safe, uniforms, and equipment for the officers, including a proper patrol car and radios. There will also be costs in converting space within the Municipal Building for police use.
However, with the formation of a police force a huge opportunity for police related grants from federal, state, and local levels will open up. They will be applied for at every opportunity, as they become available.
Q. How will we know exactly how money for the police dept. is allocated?
A. There will be an expanded line item in the 2018 budget that will anticipate expenditures on costs associated with a police department. Salaries, equipment, supplies, uniforms, repairs, etc. will be broken down to show expected expenditures in the first year of operation.
Q. How many police will West Easton employ?
A. Baby steps. Our initial hire will be a Chief of Police. With recommendations regarding applicants from our own Police Chief and other Chiefs in surrounding communities, it is anticipated that hiring two additional part-time officers can be done fairly quickly. With these as a beginning compliment, they will help us judge the future work load and the number of additional part-time officers that may be needed. West Easton will be intentionally starting small, with Council obtaining input from the Police Chief, officers, the Mayor, and residents before any expansion of the force (additional hiring) would take place.
Q. When would we see our own police actually patrolling in West Easton?
A. Though Council President Dan DePaul reportedly told a local newspaper he hoped to see a police force by September, my personal belief is that a required Agency ORI number won't be obtained by then, though I do expect it before the end of this year. It is conceivable that we could have a working Police Chief and the two part-time officers with basic equipment requirements and a working space by May 2018, if Council works diligently in achieving this goal.
Disclaimer:
Beginning January 4, 2016, the owner of WestEastonPA.com began serving on the West Easton Council following an election. Postings and all content found on this website are the opinions of Matthew A. Dees and may not necessarily represent the opinion of the governing body for The Borough of West Easton.