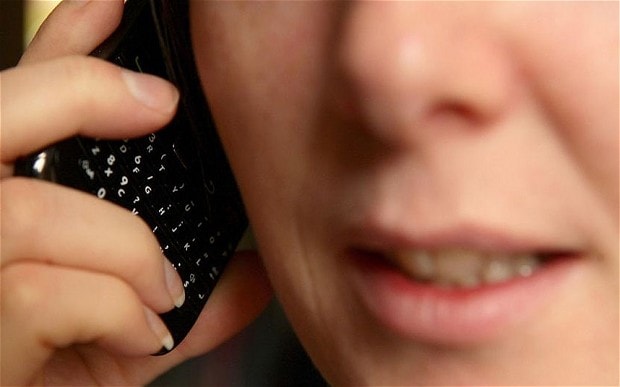 Councilman James Warns Residents Of New Phone Scam
Published Oct 12, 2017
---
SHARE THIS




If you've received a missed call from your own number recently, it's not from your future self (as cool as that would be). The more plausible explanation is that a spammer is "spoofing" your exact digits in order to steal valuable info or even major bucks.
Councilman Paul James warned residents of a new phone scam making the rounds.
The scam was attempted on his wife, James told those in attendance at the Council meeting on Monday night.
His wife's cell phone received a call that displayed the incoming call's phone number as her own cell phone phone number.
The caller told James' he was from her cell phone carrier, AT&T and that her phone number had been corrupted and that they were in the process of correcting the problem, but would need the last four digits of her Social Security Number.
An attendee at the meeting reported they received the exact type of phone call, only their carrier is Verizon.
"Spoofing" your cell phone number makes the lie of your cell phone being corrupted more plausible.
I did some checking and this newest scam isn't just a local problem.
Reports of this scam are appearing in many states. A Texas news anchor was among the first to report this scam.
Given enough information by you, the caller can steal your identity, leading to bank accounts being emptied, or credit cards being obtained in your name.
Never provide any part of your SSN or other personal information over the phone. If you suspect a call is not legitimate (even from a company you do business with), call the company back on a known and published customer service number (do not call the number provided to you by the caller).
Disclaimer:
Beginning January 4, 2016, the owner of WestEastonPA.com began serving on the West Easton Council following an election. Postings and all content found on this website are the opinions of Matthew A. Dees and may not necessarily represent the opinion of the governing body for The Borough of West Easton.