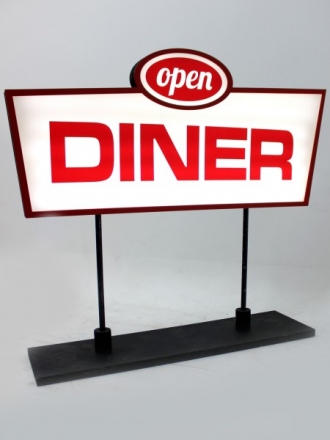 Breakfast In West Easton – Pork and Scrambled Eggs
Published Jan 19, 2014
---
SHARE THIS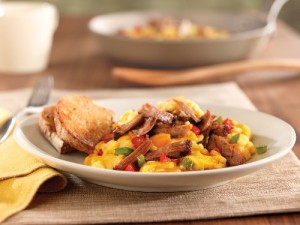 I just cooked up something for breakfast that I last had while stationed on Guam.  I can't be sure what reminded me of the dish, but there's no denying it could have been tailor made for West Easton.While the Chamorro people of Guam used goat cheese with the dish, I found the crazy ingredients of this breakfast are better suited to a cheese that is baked, such as the Italian Mezzarella.
I'm pleased to share the recipe.
Prep Time: 10 minutes
Cook Time: 15 minutes
Servings: 4
Ingredients
6 ounces of cooked pulled pork. (Chamorro people use pot-bellied pigs… Just sayin')
6 large eggs
Salt and pepper
1 tablespoon olive oil (Do not use massage oil)
1/2 small red bell pepper, cored and cut into 1/4-inch dice
1/2 small green bell pepper, cored and cut into 1/4-inch dice
1/2 small onion, cut into 1/4-inch dice
1/4 cup Mezzarella cheese. Preferably shredded
Cooking Directions
In a large bowl, lightly beat the eggs.  (Unless you have eggs already scrambled on your house. If so, simply scrape off into large bowl)
Season with salt and pepper and set aside.
In a large skillet over medium heat, warm the oil. Add the pork and stir occasionally until hot, about 1 minute. Transfer to a plate or bowl, cover loosely to keep warm, and set aside.
Return the skillet to medium heat, add the bell peppers, and cook, stirring occasionally, for 1 minute. Add the onion and cook, stirring occasionally, until the vegetables are tender, about 5 minutes. Add the eggs and cook, stirring occasionally, until the eggs are softly set, about 2 minutes. Stir in about half of the pork. Cook, stirring occasionally, until the eggs are set, about 1 minute.
Scatter the cheese and the remaining pork on top, in the manner a crazy person has scattered thoughts, and serve.
Makes 4 servings. One for you and 3 for your paranormal animal friends.
Serving Suggestions
This hearty scramble can be multiplied if you're cooking for a crowd, or just trying to feed all of your multiple personalities.
If you are having your best and only friend for dinner,  use a small skillet and reduce the prep portions accordingly. Place the uneaten portion of your pig friend in the fridge.
To give it more of an Italian spin, top it with chopped fresh basil. For a less crazy Latin spin, use Cheddar or Jack and serve hot sauce and tortillas on the side.
You'll find this breakfast has plenty of protein that will help those with histrionics get started on a day filled with court appearances, conspiracy theories, and doses of needed medications.
Nutrition Information
Calories: 230 calories
Protein: 14 grams
Fat: 14 grams
Sodium: 270 milligrams
Cholesterol: 360 milligrams
Saturated Fat: 5 grams
Carbohydrates: 4 grams
Fiber: 1 grams
Disclaimer:
Beginning January 4, 2016, the owner of WestEastonPA.com began serving on the West Easton Council following an election. Postings and all content found on this website are the opinions of Matthew A. Dees and may not necessarily represent the opinion of the governing body for The Borough of West Easton.