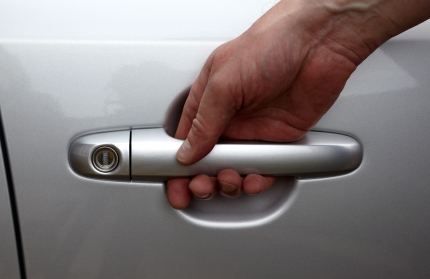 5th Street Resident's Purse Stolen From Vehicle
Published Jun 23, 2015
---
SHARE THIS




West Easton continues to fall prey to petty thieves. Although we don't get any coverage from local papers about the problem, we definitely have the same one that Palmer, Easton, and other surrounding communities are being reported about.
A Pennsylvania State Trooper stopped by my house this morning. I thought the law had caught up to me and found the body of my ex-wife, but it turns out she just wanted me to review my video tapes from last night.
Another unlocked car was entered and this time a purse was stolen. It occurred somewhere along 5th St., sometime between Monday, 8:00 p.m. and Tuesday, 6:30 a.m. The victim's name, or exact address was not provided to me.
The hope was that the thief had passed my home security cameras on 2nd St., possibly trying to enter my own vehicle, or that someone walking by during the early morning hours pulling on door handles might provide a suspect.
Regrettably (or luckily for my block), nobody passed my cameras, other than a neighbor walking his dog at around 9:30 p.m.
Once again, another warning – Everyone needs to lock their cars.
Disclaimer:
Beginning January 4, 2016, the owner of WestEastonPA.com began serving on the West Easton Council following an election. Postings and all content found on this website are the opinions of Matthew A. Dees and may not necessarily represent the opinion of the governing body for The Borough of West Easton.